Nightingale Academy of Health Services Inc. was started in September of 2000 at the Edmonton General Continuing Care Centre. Clive McNichol, President and CEO, wanted to establish a program that offers a Health Care Aide Course that honours the tradition of nursing service in honour of his mother, Margaret McNichol RN and conveyed the Six-C's of nursing care: Compassion, Communication, Commitment, Competence, Conscience and Confidence his mother embodied.

The program prides itself on its top rated nursing instructors and student support that is second to none.
Over 200 Classes over 20 years
More Graduates More Often
Outstanding Instructors and Small Classes
Train in an Actual Health Care Facility
HEALTH CARE AIDE TRAINING IS ALL WE DO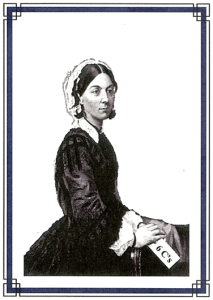 The program uses a "mix of classroom presentation, small group instruction, clinical and practicum experience" to cover the knowledge, skills and attitudes identified by the Government of Alberta as required for this category of health care worker.
The length of the program is 35 weeks in which Theory, Lab, Clinical and Hands-on Experience for Health Care Aide is covered. Additional Continuing Education Certificates are available to program students and graduates.
Nightingale Academy is Family Owned, Family Operated.
Program Certificate is for "Government of Alberta Health Care Aide Provincial Curriculum Program"
Learn more about our Health Care Aide Program and the Health Care Aide Requirements