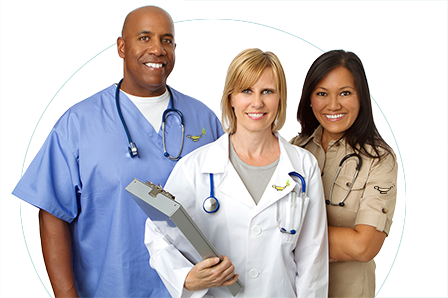 Get the Best Training!
"Right Now, Right Today, there are Many Career Openings for Nursing Attendants." Nightingale has been training Health Care Professionals for over 20 years. Our graduates work in all the major hospitals and are in demand. You are needed right now!
Training for Health Care Aide in Edmonton
International Applicants click here
---
Great Opportunity
Nightingale Academy graduates are in high demand and work in all of the active treatment Edmonton hospitals, and by this, I mean places like the U of A Hospital, including the Stollery, the Cross, the Misericordia, the Grey Nuns and the Royal Alex. Nightingale Graduates also work in the full range of Assisted Living and Long-term Care facilities and even in school classrooms.
Training Program
The Nightingale Academy Health Care Aide Training Program in Edmonton offers monthly start dates, smaller class sizes with outstanding instructors.
You may qualify for Financial Assistance for your living, child care, and school expenses.
Our Job Placement Assistance is fantastic with career opportunities for every graduate. Nightingale Academy will help you make your dreams come true.
Financial Support
You may qualify to receive Financial Support for Living Expenses, Tuition, Child Care, while you prepare for the Career of Your Dreams.
Call 780-991-5267 today
to find out if you qualify for our exceptional training for health care aide in Edmonton.
Why Nightingale Academy?
Nightingale Academy Specializes in Health Care Aide Training
Over 200 Classes over 20 years
More Graduates More Often
Outstanding Instructors and Small Classes
Train in an Actual Health Care Facility
HEALTH CARE AIDE TRAINING IS ALL WE DO
---
Third-party marks and logos are registered trademarks of their respective owners. All rights reserved.
Left High School Early? LOOKING for a NEW CAREER?
Nightingale Academy Graduates are in High Demand and work in the full range of Health Care Facilities and Agencies including:
Active Treatment Hospitals, to Long Term Care Facilities, to Assisted Living and Home Care.

If you had to leave high school early for any reason, this could be your opportunity to Have a Career that Smiles Back at You.
---
Nightingale Academy offers a 35-week Government of Alberta Health Care Aide Provincial Curriculum program that prepares graduates for very exciting and worthwhile careers working in today's health care system.
Become "The Eyes, Ears, and Hands for the Registered Nurse & LPN"℠.
IT's EASY TO APPLY
1. Call
Call our office and our knowledgeable;e staff will help you with any questions you may have.
Phone: 780-991-5267
Fax: 780-478-5284

2. Come in
Venta Care Centre
13525 102 St.
Edmonton, AB
T5E 4K3

3. Click
Fill out this quick form and we will get back to you as soon as possible.
---
Student Testimonials
"I have been working at the Grey Nuns Hospital for more than a year. Some of my responsibilities include total patient care, reporting patient's conditions to nurses and comforting patients that are dying. I love what I do! I am the eyes and hands of the nurse and much more. The Nursing Attendant Program has given me the basic skills and knowledge to nurse patients. I plan to use my education as a foundation to further my nursing career."
"I was part of the very first intake of the program and did my practicum at the Aspen House in Morinville. After graduation, I started working at Parkland Medical in Spruce Grove as a Medical Assistant to the doctors. The job allowed me to help with medicals and minor surgeries, etc. The Nursing Attendant Program gave me the knowledge that I needed to take on these tasks. I thank all involved in the program for the time and effort put into teaching each and every one of us."
6000″I can't believe I'm the first male to have graduated as a Nursing Attendant. I did my 3-week practicum at the Cross Cancer Institute. They were amazed at my knowledge and skill level. The Cross was very grateful to have Nightingale students assist their staff and clients. I was hired on my last day of practicum. Currently, I work as a Nursing Attendant (0.7 – Part-time) and as a Unit Clerk. This program has helped me find my path to my goal, and my next stop, who knows??"
Employer Testimonials
You can read the testimonials from the facilities we work with right here. We have testimonials from the following hospitals:
University of Alberta
Alberta Mental Health Board
Edmonton Catholic Schools
Millard Health
Venta Care Center
West Edmonton Seniors
Cross Cancer Institute
Call 780-991-5267
or email us at